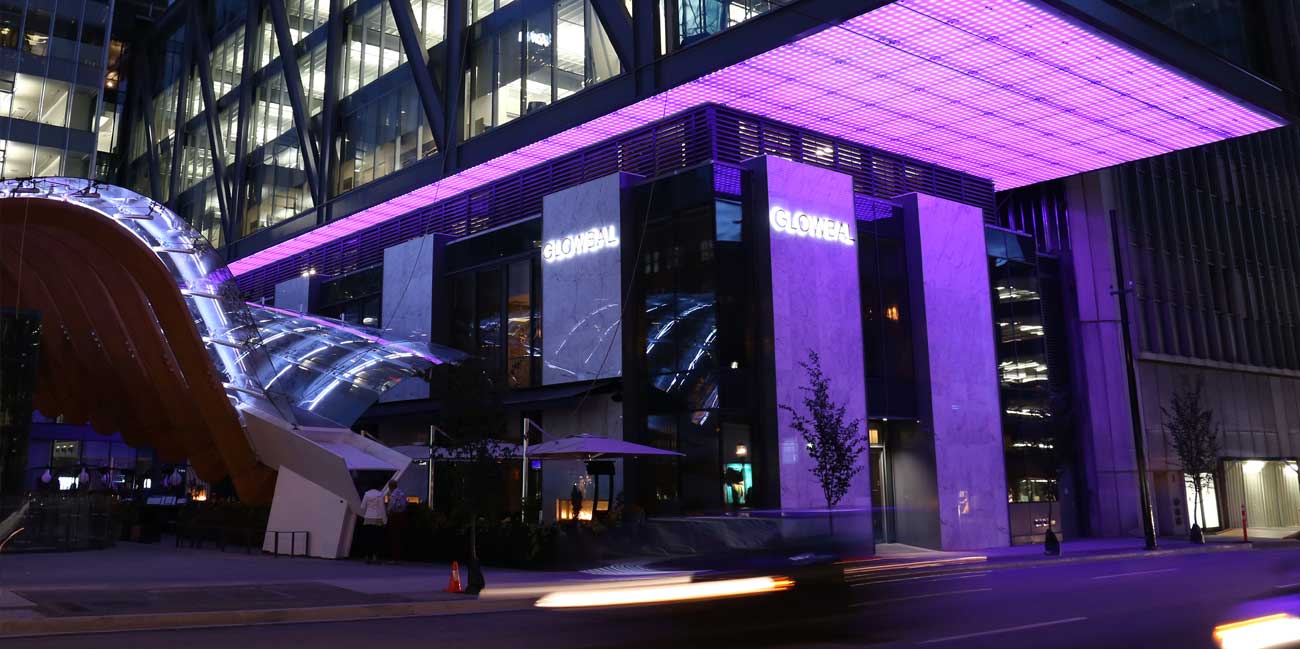 Glowbal
Big, bold, and unapologetically chaotic, Glowbal is the namesake and flagship restaurant of Glowbal Restaurant Group. Located in the landmark TELUS Garden, this is where stripped down North American cuisine lives and breathes, taking ingredients from across the continent.
Glowbals' award-winning 17,000 square-foot space incorporates elements including quilted leather cladding with brass stud silhouettes, a two-storey hammered metal hood on the restaurant's exclusive robata grill, metallic gold wallpaper, and swaths of white and black marble throughout.
The palatial interior boasts three private rooms (The Gold Room, The Marilyn, and The Executive) and an expansive mezzanine upstairs. Downstairs, two dining areas and a lounge form distinct sections. Altogether, the restaurant seats about 400 guests.